Click on the links to the right to learn more about some of the locations featured in
How to Moon a Cat

.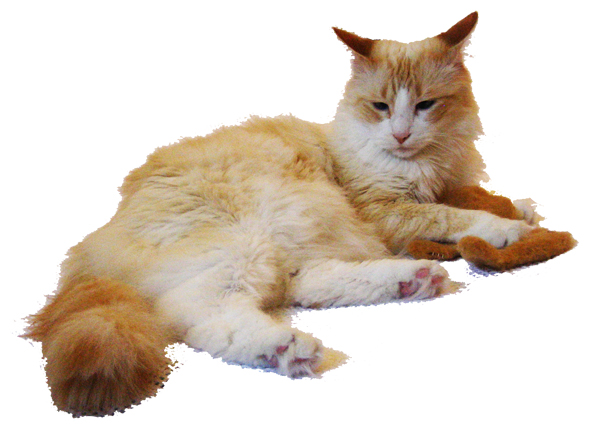 The above photo shows Rupert jealously guarding his fried chicken-shaped cat toys, home made by reader Cheryl Donnelly Markiewicz.
Click here to return to the How to Moon a Cat home page.